Are you looking at a gentle approach to Cat Grooming?
Are you wanting to learn all style clips, in one online course?
Want to learn from an experienced Cat Groomer and qualified Vet Nurse, who believes in the cat's comfort and needs before all else?


You have come to the right place!


Course content in English (AUS)

Teaching you the knowledge you need to confidently clip the Feline client.
From recording the history, and completing a thorough check-in, to rebooking and client retention.
All styles, including OVER 2 hours of videos and information on:
The Lion Clip
The Modified Lion Clip
The Comb Clip
Persian Trimming
Teddy Bear Clip
Short Hair Clipping
Sanitary Trimming
Clipping the Aggressive Cat
Mat Removal


....and how to choose what length is best for the cat in front of you. Includes clipping with and against the coat and handling involved.
Learn stress signs, temperament and behaviour, and when to stop (or not begin) a groom based on the cat's stress.
A complete Clipping Course from the beginner to advanced, learning new ways to groom your clients.
This course includes instructional videos and basic underpinning knowledge and procedures for safe cat grooming.
Bonus First Aid Lecture written by Veterinary Nurse Naomi Conroy and discounts on Medicpet First Aid Products.
Who is this course for?
This course was written for those in the Grooming industry, or pet industry, or who have a love of cats and want to learn the art of Cat Grooming.
Whether you have experience in Cat Grooming or want to learn from the beginning, I will show you my low-stress handling, which has been used by many Cat Groomers successfully in the salon.
This is a knowledge-based course teaching the theory of cat clipping while demonstrating all clips by video.



Prerequisites
Whether you are working for a grooming shop, a veterinary clinic or a cattery, it is recommended to have cats to practice your grooming with to have the full effect of the course. You may choose to simply watch the videos complete the course and apply the knowledge later.
I recommend shorthair, longhair, and different temperaments. It is also recommended to contact me during your training with any questions and grooms you have completed.
The pet owners of the cats must be advised that you are training in cat grooming, as accidents happen, including skin injury, so this must be discussed prior, and you must have public liability insurance to cover your training premises.
Basic behaviour and handling are included, but an in-depth course such as 'behaviour for the cat groomer' would benefit assessing the client and prevent injury to you.
See the full list of equipment and tool recommendations here
Learning Objectives
Identify coat types
Assess the cat for the clip length required
Identify clipping styles
Knowledge of low-stress handling of a cat for clipping
Basic assessment of skin for clipping and bathing requirements
Make the correct tool, blade and clipper choice
Knowledge of basic signs of stress
Choose and know basic procedures on how to clip with or against the grain
First Aid knowledge for Cat grooming
Pack a first aid kit for cat grooming
Procedures to perform a sanitary and belly clip
Knowledge of safe techniques on removing matting with a clipper blade
Understand procedure for Persian and Himalayan face and breed-specific trimming
Understand rebooking procedures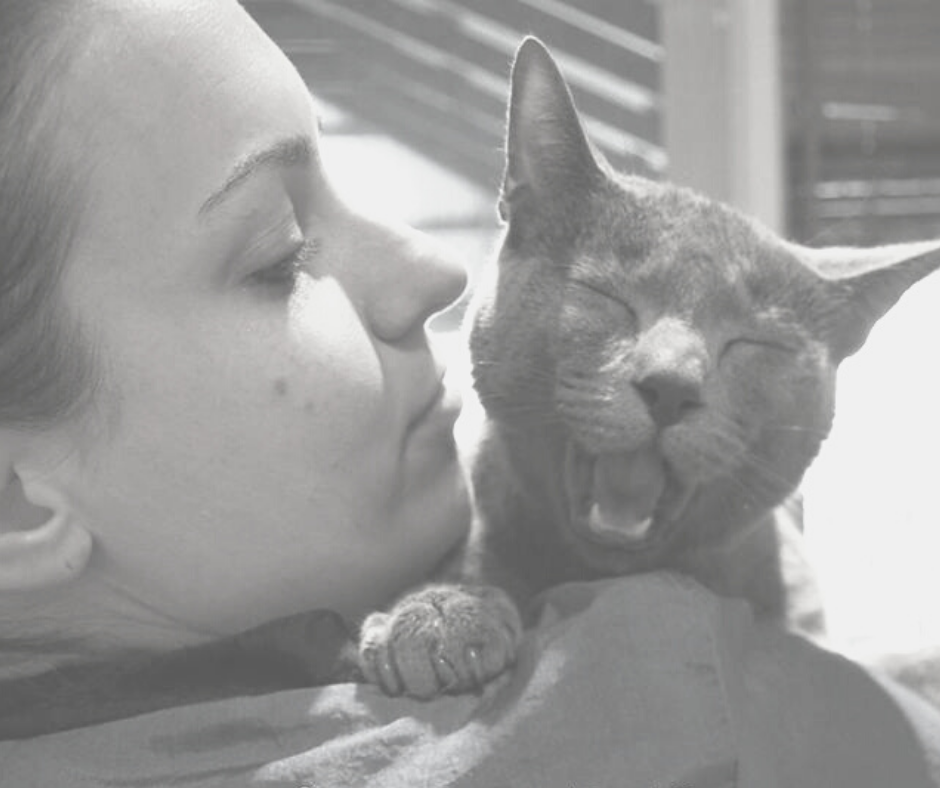 Hi I'm Lexie your Teacher,
I am here to work along side you to help you become the best Cat Groomer you can be, here we work with the Cat for a safer, happier client.
Email and facebook support included. Let's work together!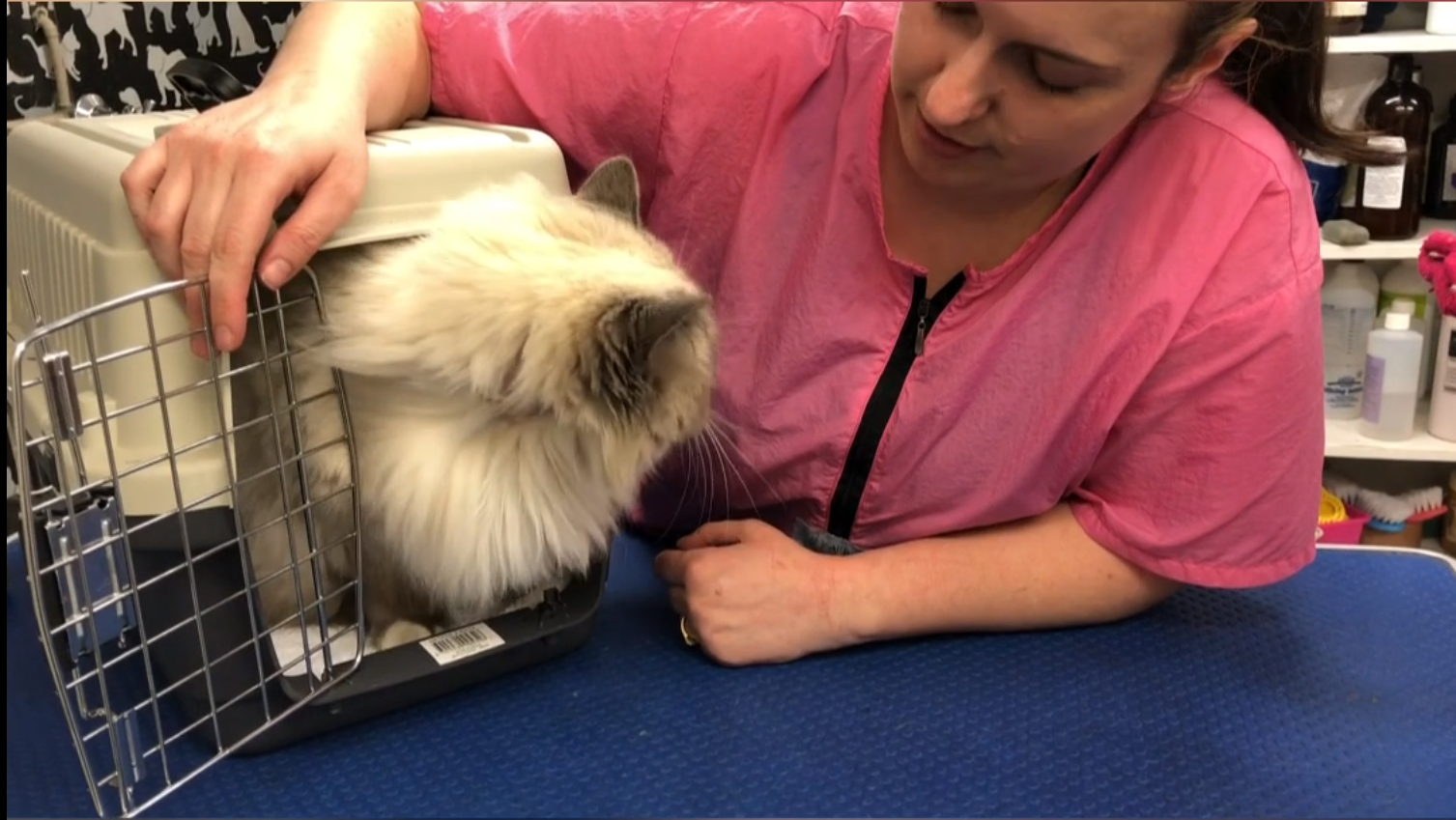 Before the Groom
Client discussion, history taking to check in, carrier removal, coat assessment, nail clipping to assess temperament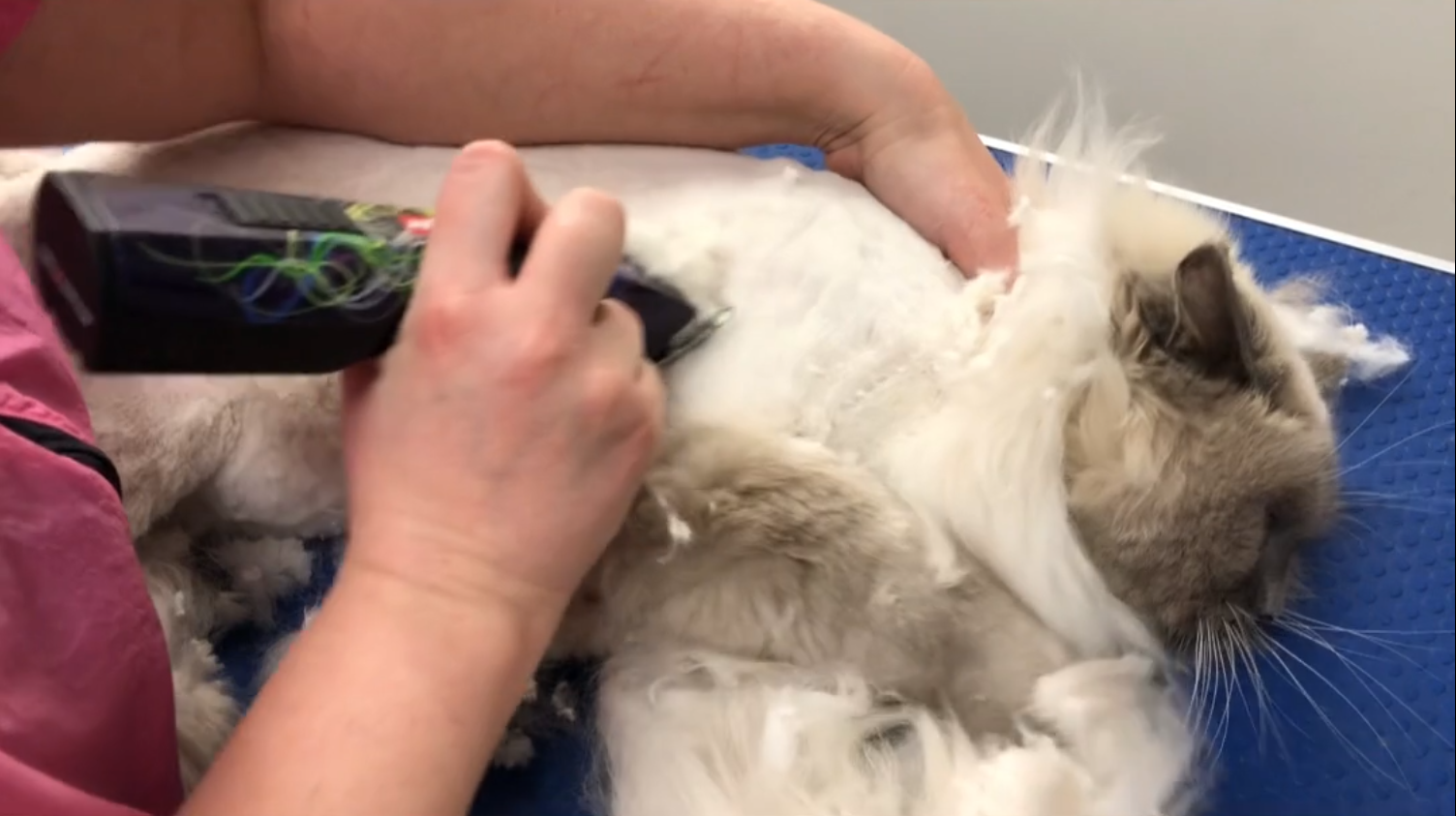 During the Groom
All styles and lengths with 2 hours of videos.
First Aid what to do and First Aid Kit requirements.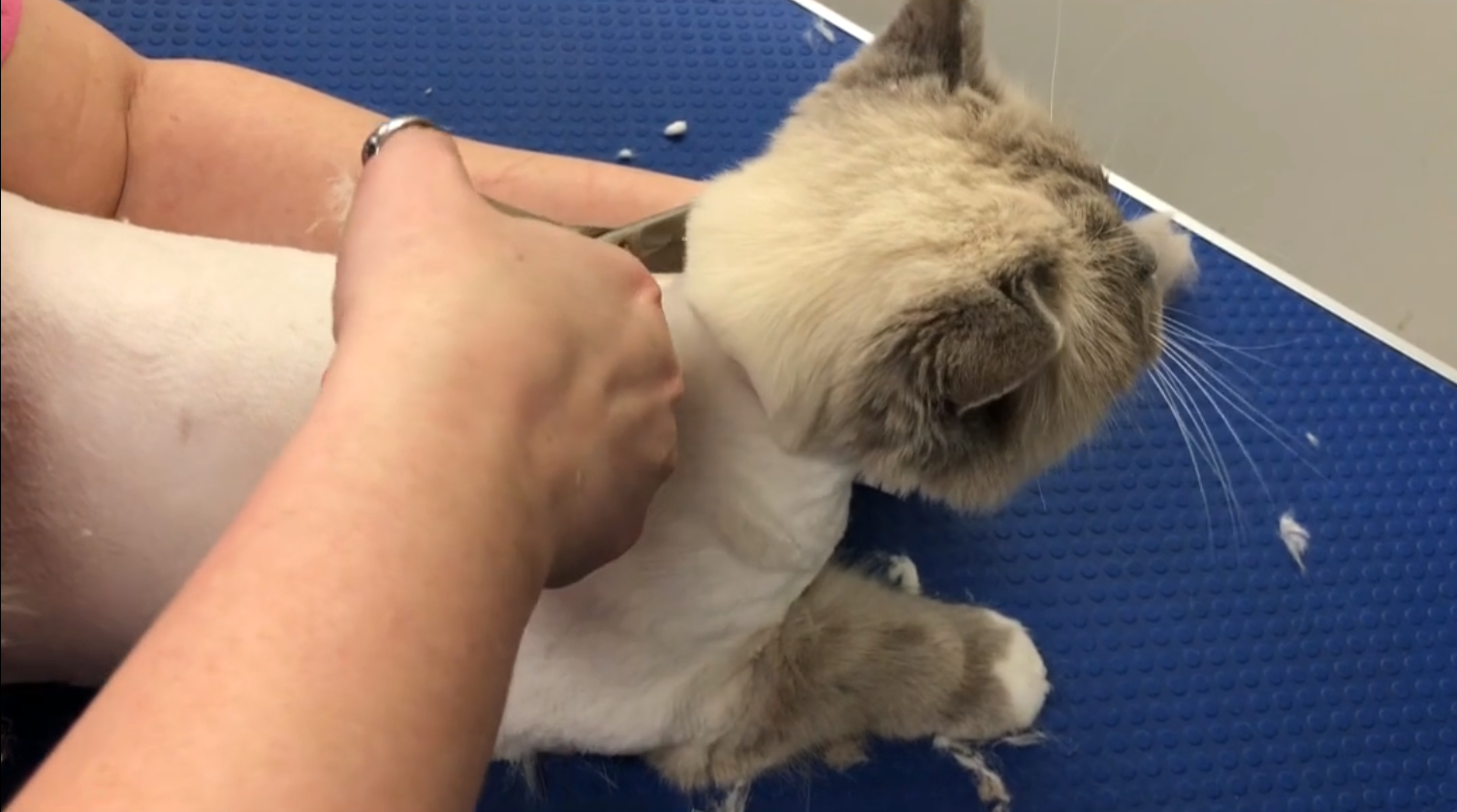 After the Groom
Client retention, rebooking and aftercare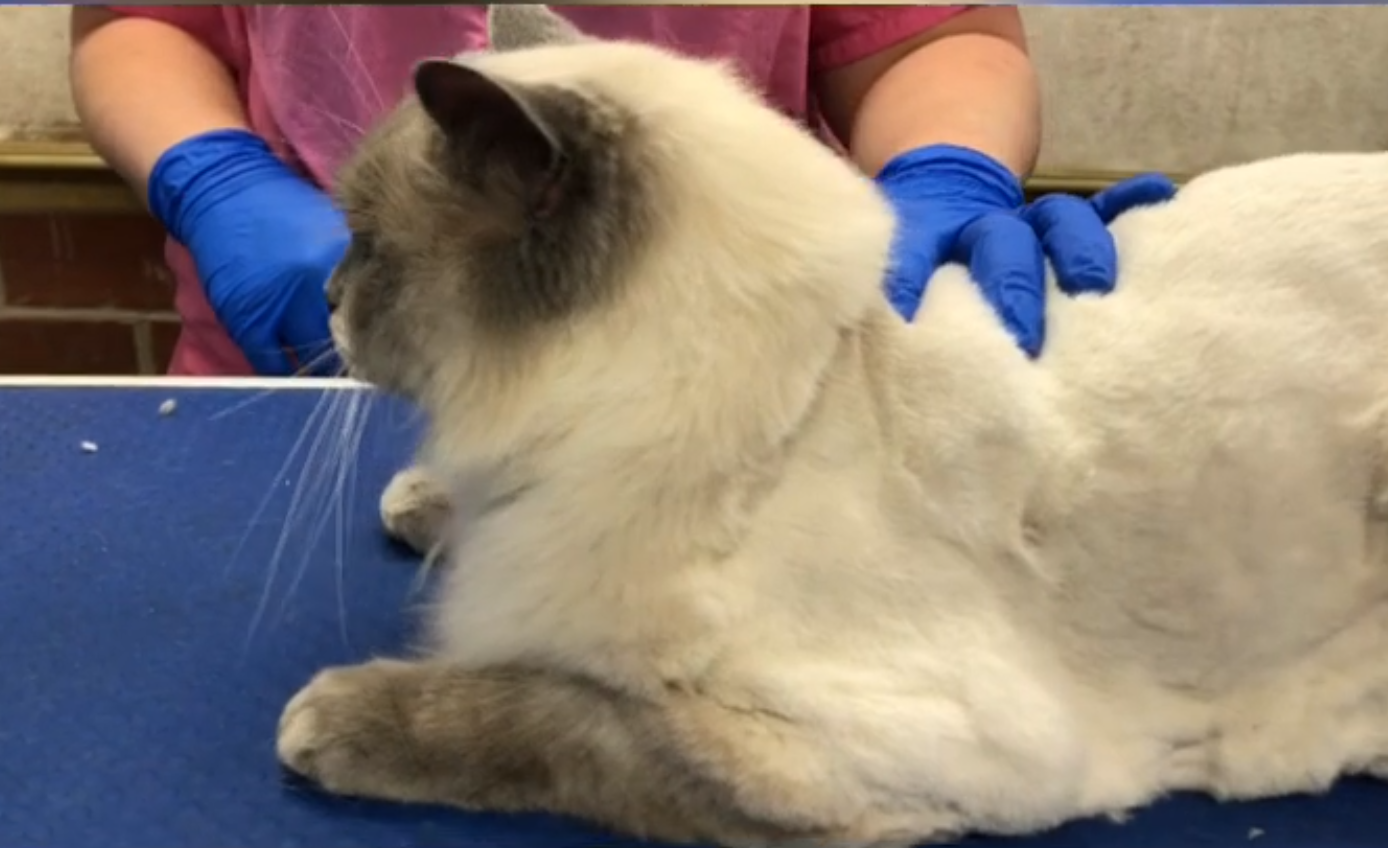 Instructions and video on a real first timer cat!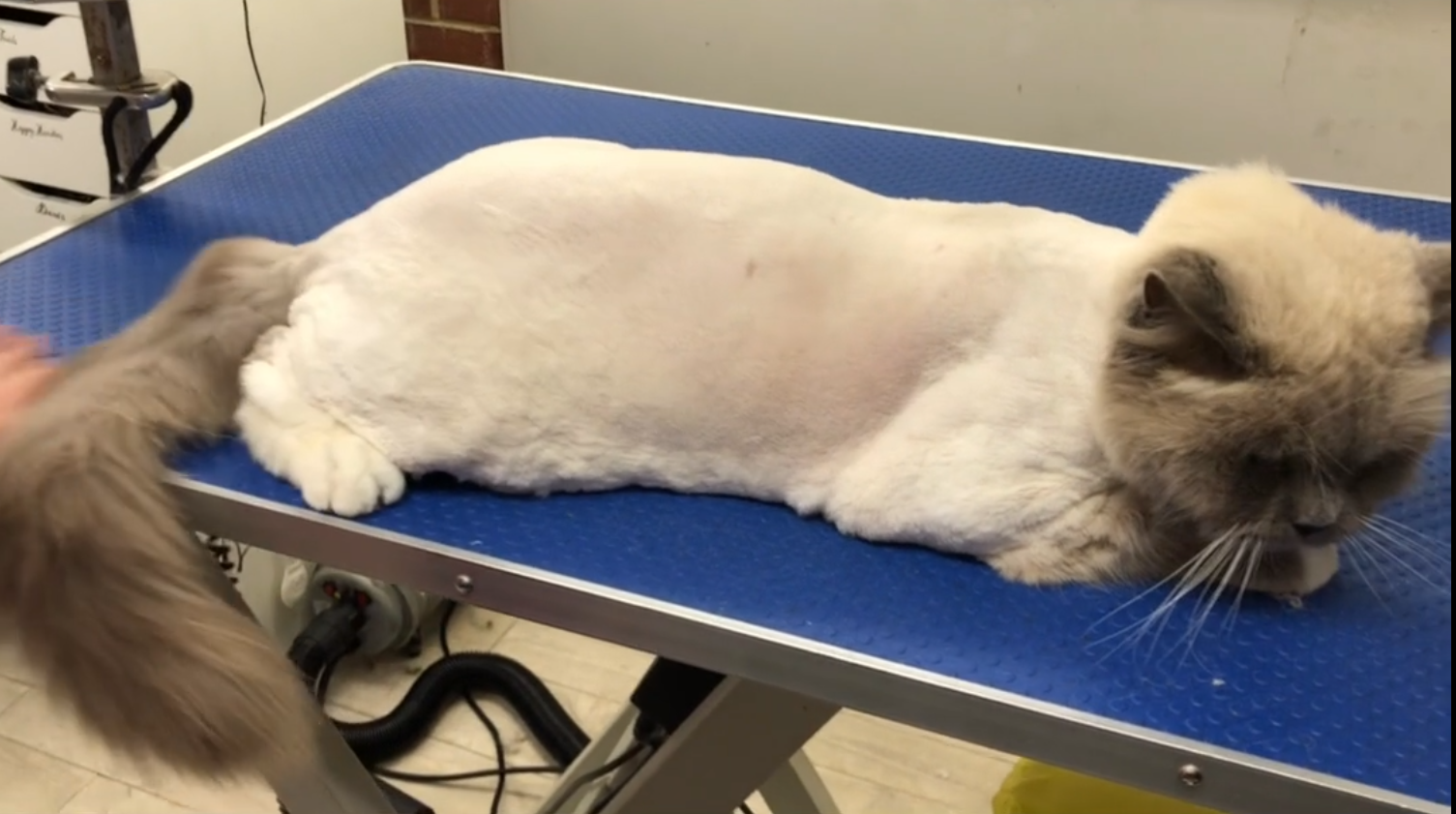 Modified Lion Clip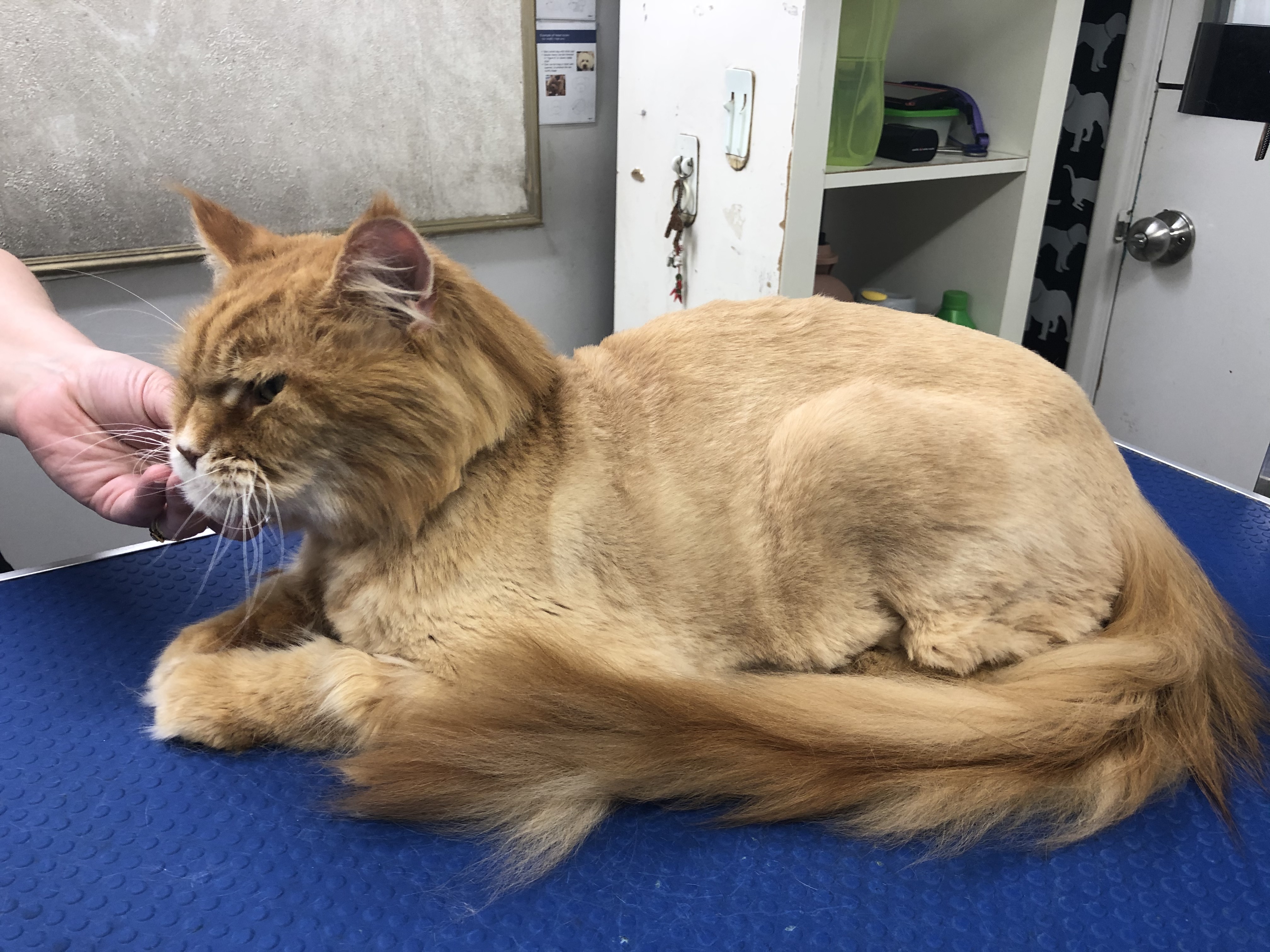 Comb Clip and more!
Comb clip, teddy bear clip, short hair clip, sanitary and brazilian, matting removal...

FAQ's


Who are the courses for?
This course is for those working with cat as groomers, cattery assistants, animal attendants, veterinary nurses, grooming assistance or looking at getting into cat grooming.
What equipment do I need?
See full list of recommendations here
What kind of Cat Grooming techniques do you teach?
I teach low stress handling and proven slow introduction techniques. For clipping I use all lengths from 10 to 3F blades and Comb Clips, bath and de-shedding.
Do you demonstrate de-matting techniques?
No, I do not recommend de-matting cats, there is too much risk and adverse effects of doing so.
Do I receive a Certificate?
Yes once completed all Lectures, you receive a Certificate of Completion.
What if I am not happy with my course?
You are entitled to a refund within 30 days of purchasing the course if you have not completed the course.
Do I need to complete the course in an allocated time?
No, you may take as long as you like.
How many times can I view the videos/content?
You may view the videos and content as many times as you need before you finish the course.
Do you demonstrate de-matting techniques?
No, I do not recommend de-matting cats, there is too much risk and adverse effects of doing so.
How can I learn more?
Keep up to date with our course launches at https://linktr.ee/catgrooming
What if I need help?
We provide support by our facebook page , groups and email. 
Check your inbox to confirm your subscription