Account Management
To update your credit card or check your next billing date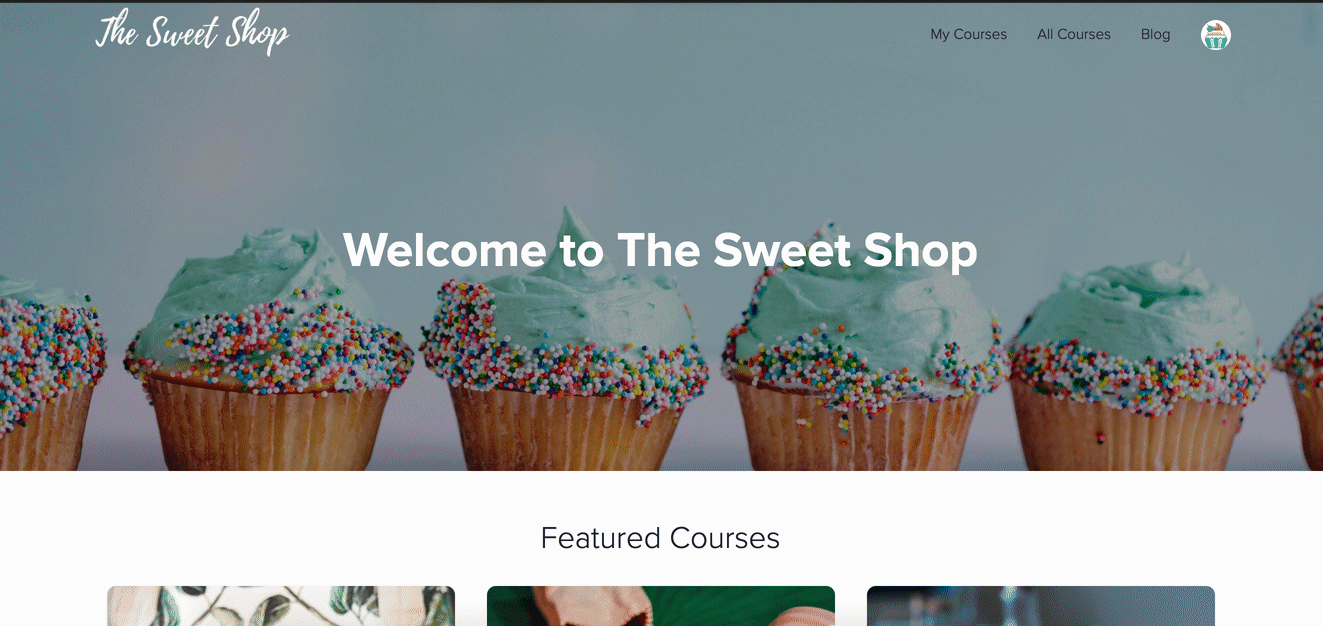 Please click this symbol on the top right corner: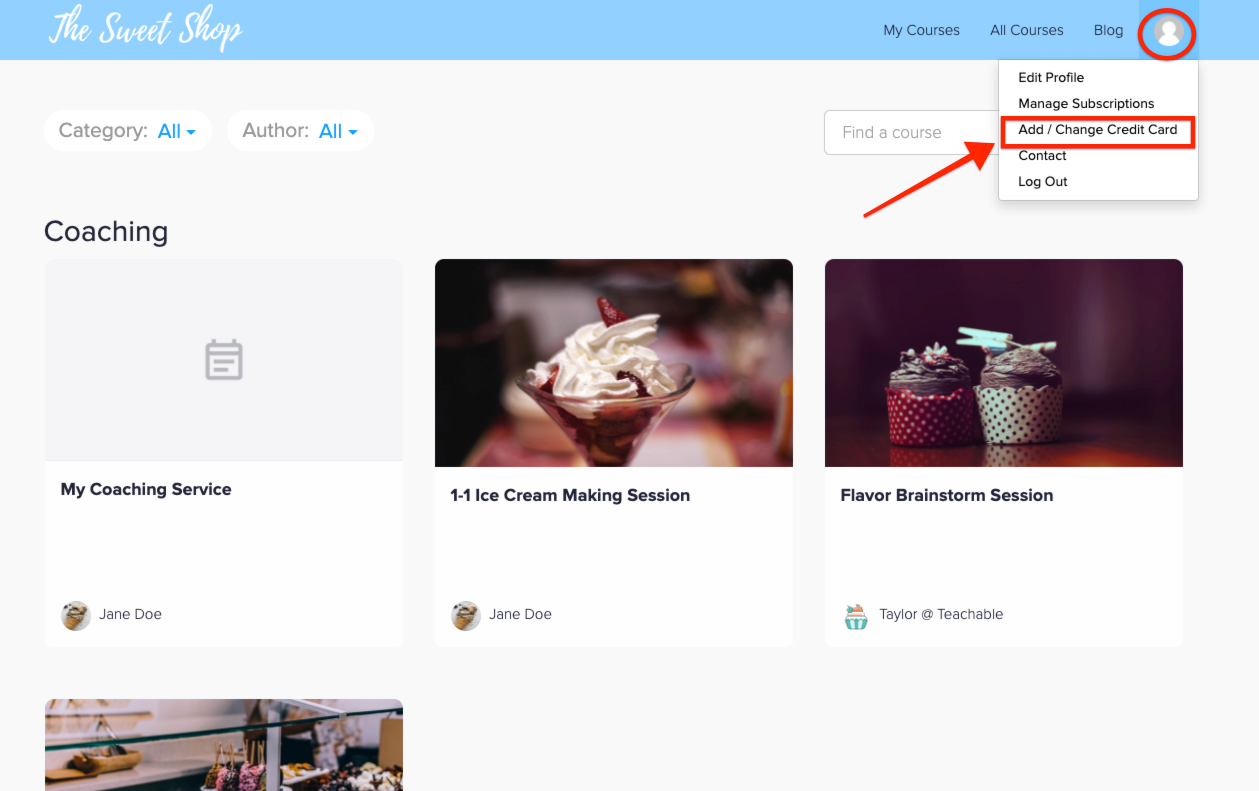 To add, change, or remove any of these saved payment options, students can click the Add/Change Credit Card option from their profile dropdown menu.
Clicking the Add/Change Credit Card menu option will take you to your myTeachable account's Billing page. Here, you'll see the following information:
Schools I'm Enrolled In - a list of schools in which you are a student. Clicking the Manage Subscriptions link takes you to your Edit Subscriptions page. The dropdown menu lets you choose which card will be charged for subscription/payment plan payments.
Stored Credit Cards - a list of cards that are stored on your myTeachable account.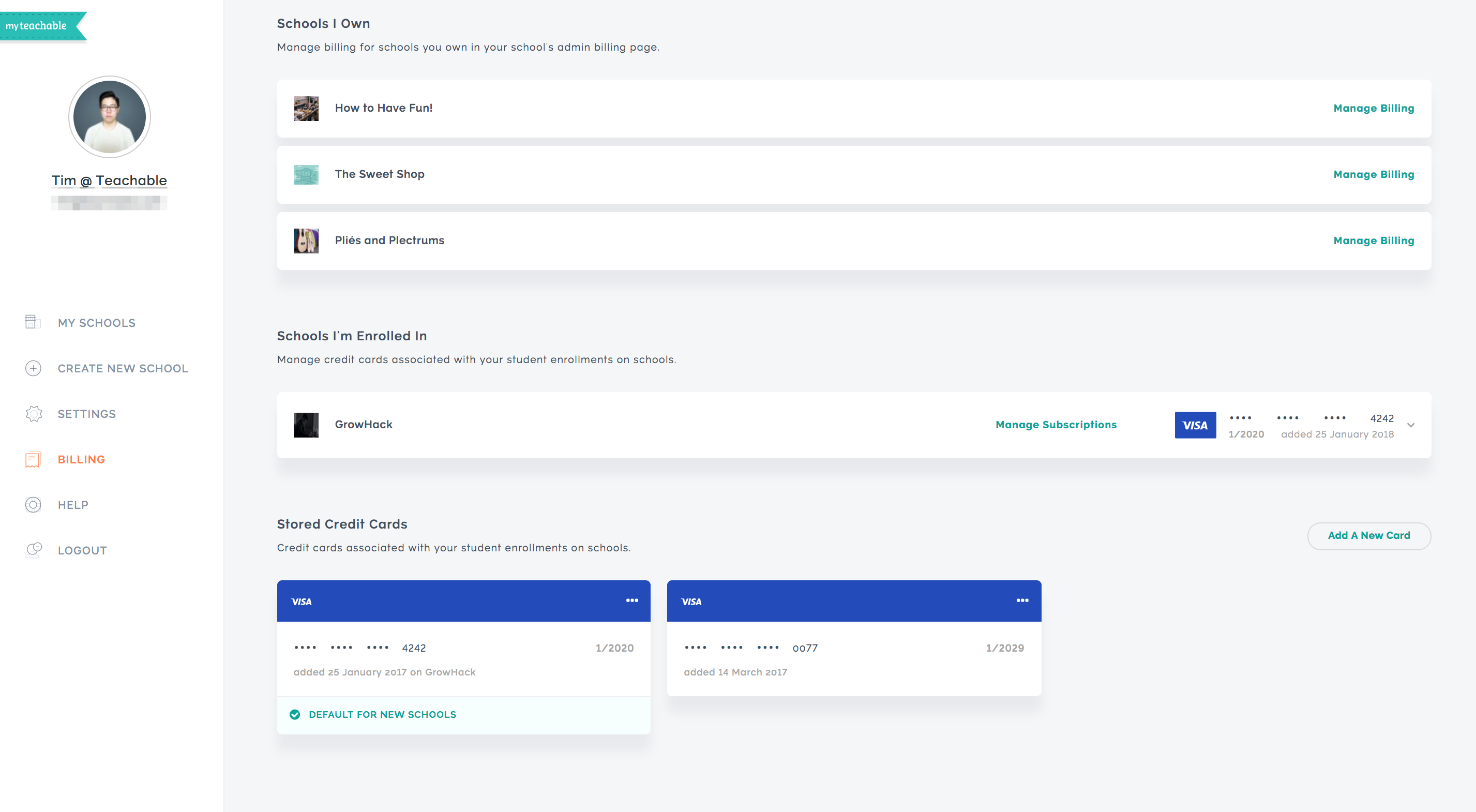 To add a new credit or debit card, click the Add New Card button:

Then, enter your card information and click Add Card: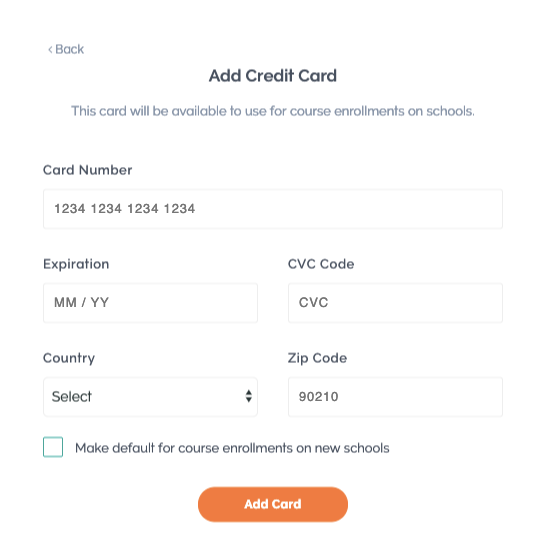 To change your default card, click the ellipses icon and select Set Default Card For New Schools:

Whichever card you designate as your default will automatically have its information loaded when purchasing a course on a new school.
To remove a card, click the ellipses icon and select Remove Card. If you have an active subscription or payment plan associated with the card, then you'll receive an error message indicating that you must unlink your card from the school it is associated with: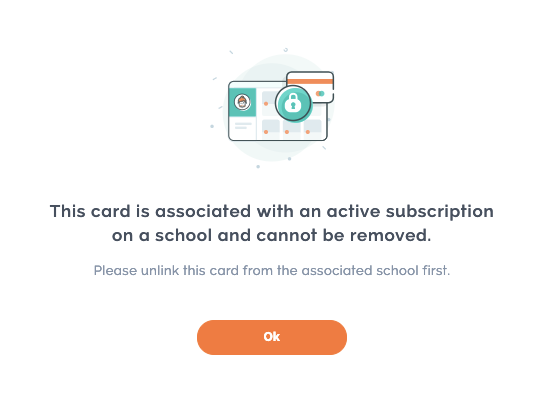 To unlink your card, navigate to the Schools I'm Enrolled In section and click the arrow to select a new card. Then, select a new card from the drop-down menu. A green arrow will appear next to the card that you select.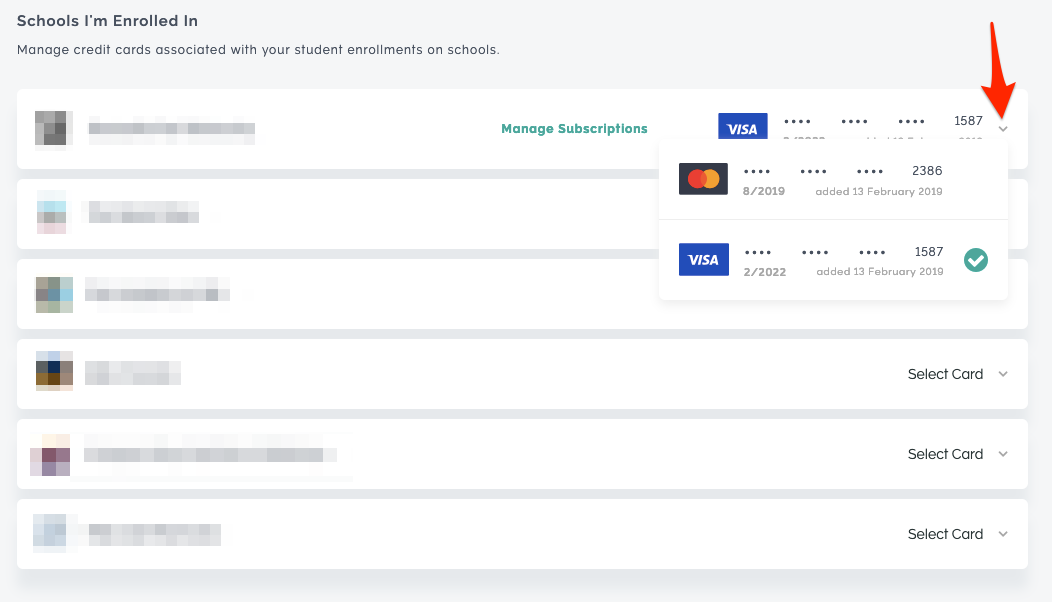 Once the card has been unlinked, you can then proceed with removing the card in the Stored Credit Cards section.
If you have any issues click here
Cancellations
We will be sad to see you go but if you need to cancel at any time,
Please note that if you cancel, you will need to pay the new fee to re-subscribe.
The Manage Subscriptions page will list the number of active subscriptions you have in that school (e.g. pricing plans and monthly subscriptions). This page is the same for both myTeachable and non-myTeachable schools.
If you have an active subscription, you'll see the Course Name, the Recurring Price, the Time of Enrollment, and a Cancel button (which will cancel your subscription at the end of the current billing cycle).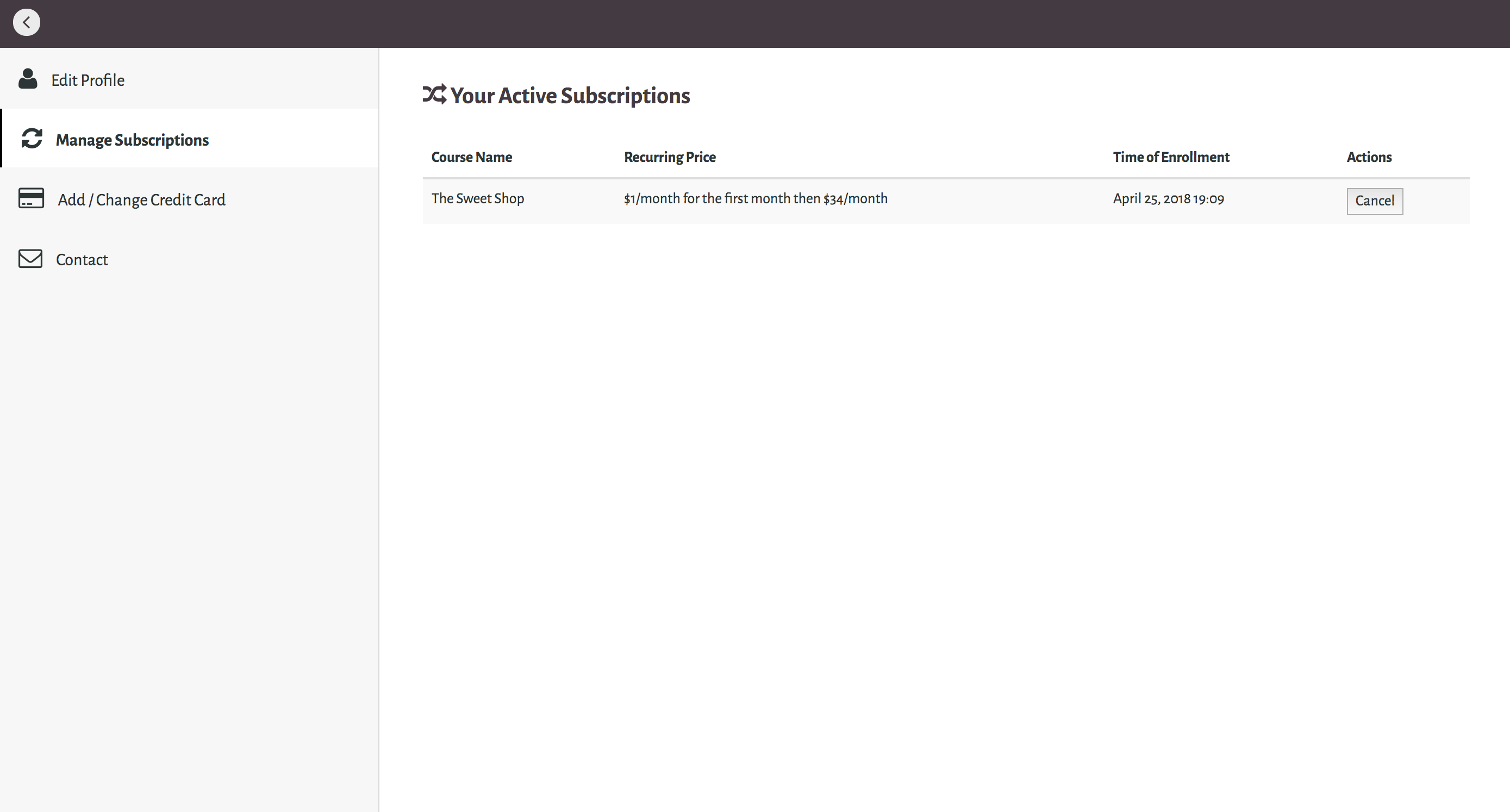 If there are any issues please contact me at [email protected]
Complete and Continue